A veteran is any former member of the Canadian Armed Forces who successfully underwent basic training and is honourably discharged.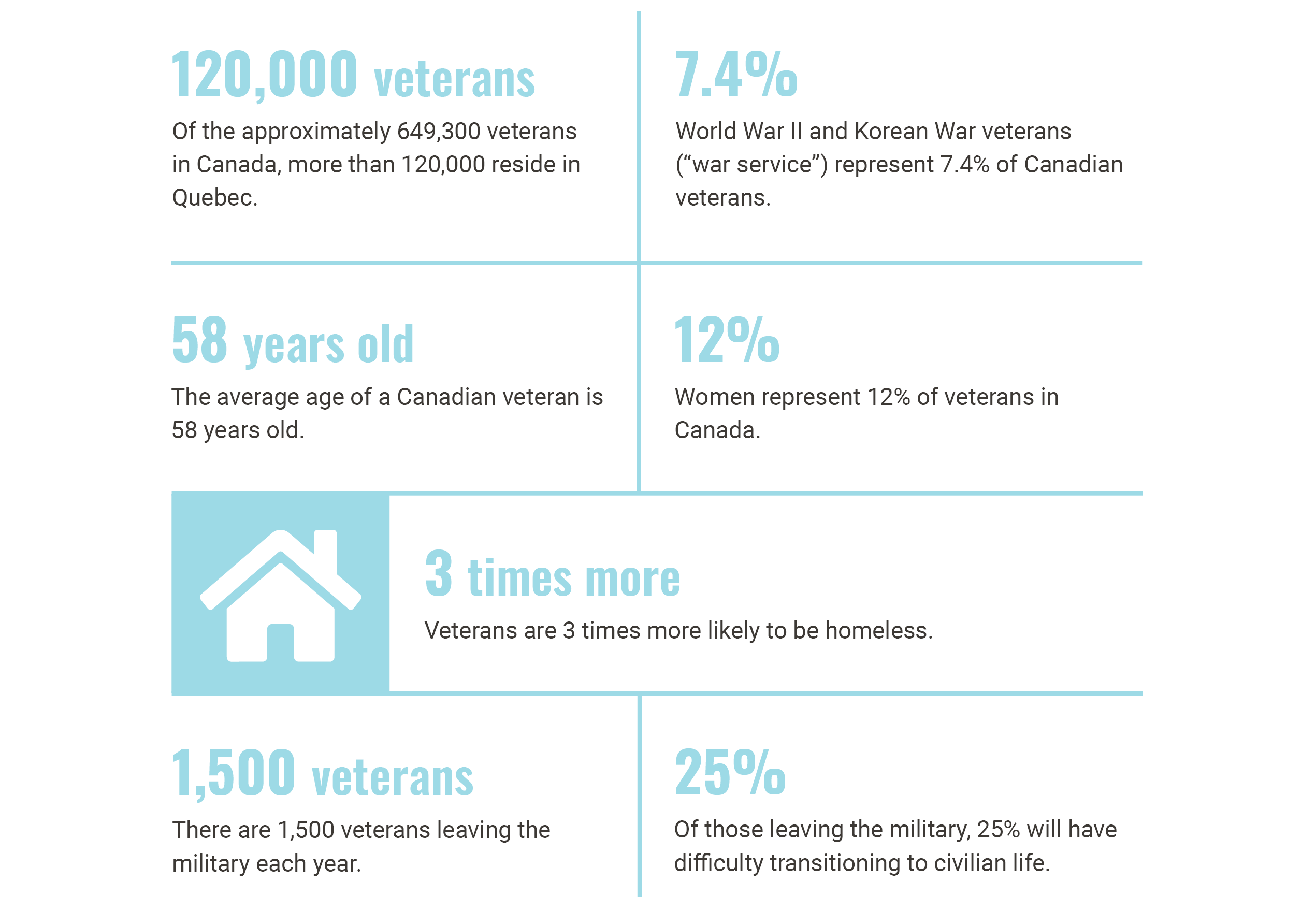 The effects can be long-reaching and the transition from military life very difficult for one in four veterans.
Research is ongoing, but the rate of depression, suicide and homelessness is staggeringly high when compared to the Canadian general population (CGP). These men and women have represented our Canadian values ​​throughout the world by providing assistance to the vulnerable, security for those in danger and demonstrating tolerance when it is the only way forward.
The Foundation considers it a privilege to support the men and women of Canada who have served their country in uniform overseas and helping fellow Canadians on our own shores.
Earl Joseph Kennedy
World War II
Jonathan Thériault
Afghanistan
Alexander Main
Afghanistan
Frantz is passionate about aviation. He served proudly as a supply technician from 1986 to 2011 on a number of international missions. He is an avid participant in the Veterans Yoga Program offered at the Operational Stress Injury Clinic at Ste. Anne's Hospital twice a week, which is financed by the Foundation.
Roger & Micheline Laliberté